Calamus est un rocking chair en bouleau entièrement couvert de cannage. Souvent considéré comme démodé, le cannage est pourtant une technique de tissage graphiquement forte. Une forme plus contemporaine peut mettre en valeur le cannage, exprimant ainsi toute sa modernité.
Calamus est, de plus, habillé d'un cannage plus grand qu'à l'accoutumée, il en résulte un volume de paille et de lumière où les différentes couches de cannage créent une masse semi-transparente et moirée.
Calamus, the "cunning" chair is a birchwood rocking chair wrapped completely with straw caning. Often considered unfashionable, this contemporary take on the weaving technique blends it with a modern shape. The result is a deceptively voluminous rocking chair, but the caning's geometric pattern is bigger than usual and allows plenty of light through. We see through the different dimensions of the chair and the layers of caning leaves a mesmerizing effect.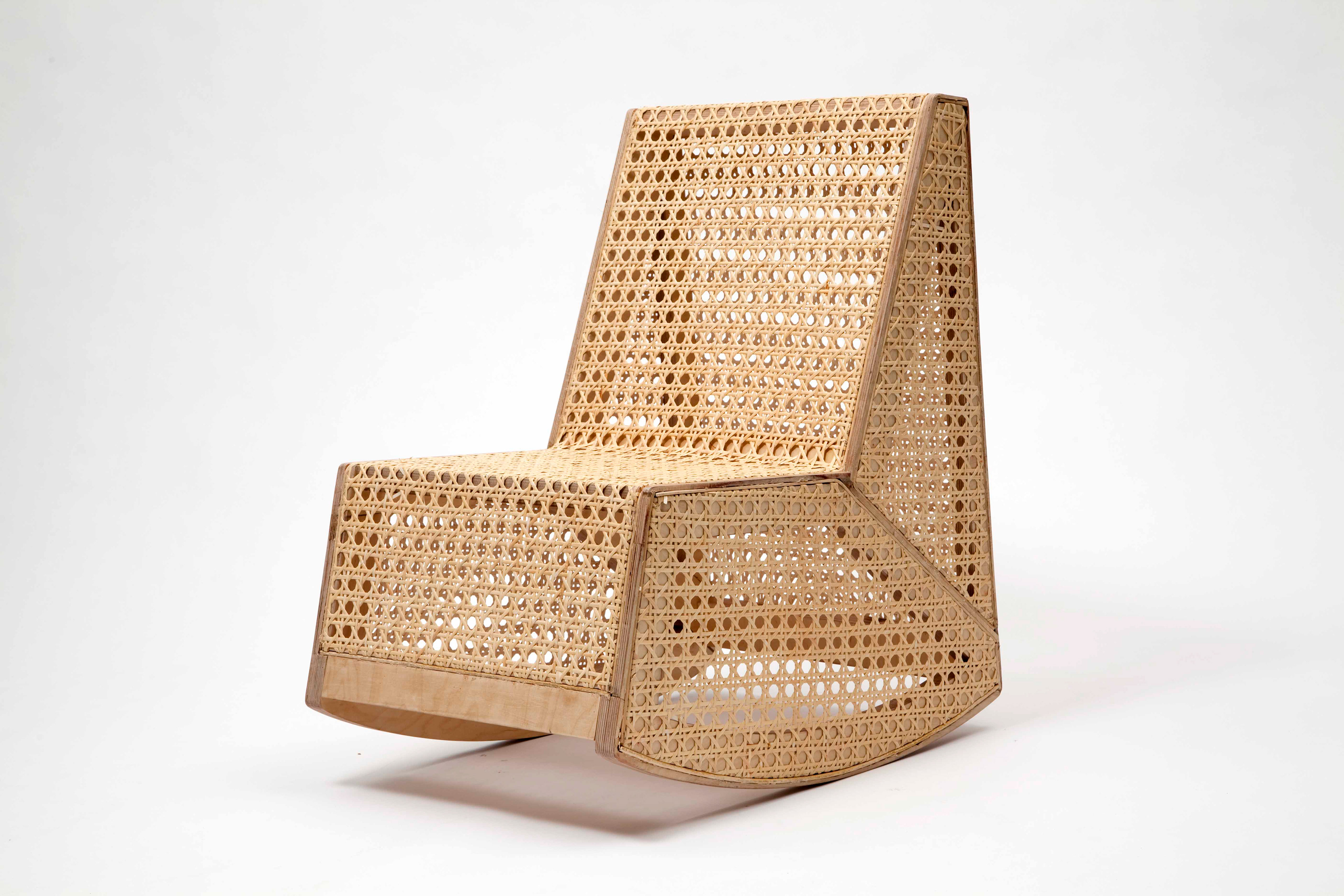 Matériaux : multiplis boulot et paille                                                                                Materials : birch wood and straw
Dimensions : 40 x 50 x 65 cm                                                                                                 Dimensions : 16 x 20 x 25 inch